Other Modern Streetcars
Other Communities Building Modern Streetcars
There are sixteen Streetcar lines currently operating in the US (three are modern systems - details below)
Thirty-two Communities have committed to building Streetcar lines (including seventeen modern systems)
Thirty-seven modern streetcar systems are committed or in the planning stages.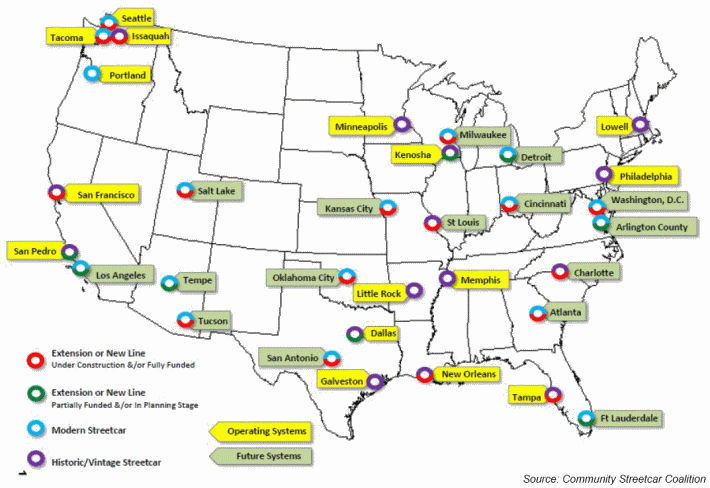 Modern Streetcars in Operation
The first modern Streetcar system in the United States and therefore the most studied.  Interesting facts and lessons learned:
Ridership forecast vs actual:
2007 Forecast 28,500
2007 Actual 78,000
2008 Forecast 346,800
2008 Actual 451,000
2009 Forecast 438,000
2009 Actual 456,250
2010 Forecast 492,750
2010 Actual 565,655
[source]
You may also be interested in the Tacoma Link Wikipedia entry as the official webpage is light on details.
In 2008, residents were so happy with the Tacoma Link service that they approved an expansion of the system by popular vote as part of a ballot initiative.  That expansion is still going through the planning process.